Have you ever suffered a mild anxiety attack? Do you know someone who suffers episodes of this type? Below we describe its causes, symptoms, and a decalogue of strategies to deal with anxiety crises that most often work for patients who come to our office.
The causes of a mild anxiety attack
The mild anxiety attack arises when a situation is perceived as a threat. There are three possible physiological reactions to danger, commonly known as the 'three F':
Freeze: Paralysis, freezing, standing still to avoid being detected.
Fight: Fight, attack, hit, get rid of obstacles with excessive force to defend yourself.
Flight: Escape, leave on legs, get away from danger to protect yourself.
Any of these three behavioral responses are useful to protect us from an event that threatens our survival. Therefore, they are adaptive responses. On a physiological level, your sympathetic nervous system (SNS) provides adrenaline to react quickly and in the most appropriate way to an imminent danger. The parasympathetic nervous system (SNP) will restore your constants when you feel safe.
We say that anxiety crises are triggered when a situation is perceived as a threat. It may appear when obsessed with a specific topic:
In particular contexts (important meetings, exam time).
In periods of acute stress (e.g., burn-out syndrome ).
In response to phobias or fears (e.g. /planes, bars).
In times of vital changes (recently made or pending).
The effects of mild anxiety attack
Below we detail the effects or symptoms produced by fear. According to the diagnostic manuals, for acute anxiety to be considered a panic attack, at least four of the following symptoms must occur:
Tachycardia
Restless breathing
Sweating
Shaking chills,
Chest pressure
Feeling of unreality
Tunnel vision
Diarrhea
Sickness
Difficulty swallowing
Restlessness
Restlessness
Insomnia
The obsessive thoughts and disorderly often accompany. What others will think, I'm going crazy, I have a heart attack, or I will die … They are the most common thoughts linked to the feeling of loss of control. That is, your mind judging and trying to explain the uncertainty before a physiological reaction. Assessing or trying to explain what happens to you not only does not restore the anxiety crisis but, to make matters worse. It lengthens or intensifies it.
The consequences of a panic attack may be like those of a traumatic experience. We often avoid the situations and contexts identical to those of the first attack.
What triggers a mild panic attack and what keeps it
To overcome panic attacks spontaneously, we resort to mental strategies that rarely work. Most are part of the so-called control illusions or control fallacies:
Logic or calm oneself with words. You will hardly believe them when your body feels the opposite of what you say.
Negation. Just as you can't decide if you pee or not, or if you are hungry or not, there is no way to control an anxiety attack. We do not regulate the physiological responses of the body with the mind. However, even if you can't control it, you can help it stop before.
Avoidance. "Distract yourself" "Ignore it," are just some of that well-intentioned advice of people who have not felt an anxiety attack in their lives. Trying not to pay attention to the symptoms is hardly possible if the body yells at you with speakers.
Impatience. It is gasoline for anxiety. He increases and maintains it. If you don't resist, if you don't put pressure on it to pass quickly, a dangerous adrenaline rush lasts 3 minutes.
Anticipation. The self-fulfilling prophecy. Any sensation or emotion related to a previous anxiety attack (the heartbeat when playing sports, feeling fear when watching a movie) can revive the moment. The anticipatory anxiety before such the memory may even catapult another attack.
Calm, mild panic attack through the mind
When an anxiety crisis has already been triggered, these are some strategies to apply:
Accept the body reaction. Those who accept the different symptoms as a mere physiological response notice a diminished sense of threat. If you interpret it as a danger, the crisis is triggered, or the crisis is maintained. Then you dare to surf it (not dive), the process is often interrupted. Facing him instead of running away is already an act of courage. It is done while feeling fear) that truncates the process.
Attention. Change the attention focus with grounding, a technique to put the feet on the ground.
Occupy the phonological loop. Repeat the same word regularly and repeatedly that prevents internal dialogue (what you say to yourself).
Saying swear words (even if it is not loud) relieves physical pain by up to 50%. Repeated swearing as mantra quickly and continuously can enhance its effect.
Send the attack to shit, as if it were a person. Get stuck with an offense and tell him here we have arrived. The state of anger or determination works well for some people.
Calm anxiety through the body
Fight hyperventilation. The most effective way that requires less cognitive resources is to manage anxiety through breathing. They are our preferred proposal because they allow you to continue worrying while solving the problem.
We propose three different ways to do it:
Breathe in a paper bag (or inside your hands).
Breathing air with less oxygen concentration helps lower hyperventilation and heart rate.
Exhale twice as long as in inhalation for 5 minutes.
Chewing gum relieves stress and unpleasant thoughts. The mind understands chewing gum as eating. And animals do not eat if they are in danger. The gum is interpreted as a way of understanding that there is no problem. Lie on your back without moving closed eyes. With arms and legs are relaxed, it is complicated to maintain a state of anxiety.
Smells or flavors that generate calm are an easy way to connect with your emotional memories of being well without thinking about them. If it is how babies calm down when they are restless about something, it will be. The mouth-to-head postures hanging upside down for a couple of minutes decrease the number of thoughts and relax the diaphragm. You can practice both standing and sitting.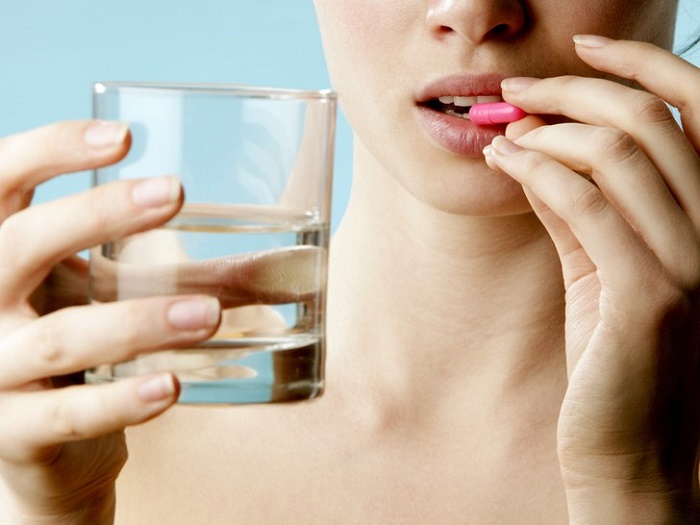 Prevent a mild panic attack
It's better to prevent than to cure. If you suffer anxiety regularly, your base stress level is most likely high. And if you're stressed or stressed, you're probably not one of those who find time to relax with classics like yoga, meditation or sports.
Throw yourself into pleasure and iron. It is not necessary to add pleasant activities, since adding anything is stressful in itself. Simply lengthen the pleasurable sensations you already do daily.
Parents or 5 minute breaks every 45 minutes help. If you can't stop, the big sighs reset your breath. The exhalations are your friend, the inhalations 'the enemy.' Try to exhale for longer than you take to inhale, to get rid of excess oxygen.
There are much avoidable multitasking or over-stimulation moments. Delete the only one that does not involve too much change, and you will notice the difference. Naps of 20 minutes (just lying down looking up with your body relaxed enough). In critical situations, twice a day usually helps the remission of frequent panic episodes in 2 or 3 days.
Minimum effort law. Try to apply laziness of irrelevant effort in which you can afford it. Sleep another hour (or make him see that he falls asleep, just staying in bed). Cut with the food that activates the nervous system: coffee, viagra, ginseng and spicy.
Some studies recommend the intake of probiotics, bananas, lettuce, milk, hazelnuts, pipes, nuts and cranberries. We hope you found this article helpful on how to stop a mild panic attack