Spa
BODY TREATMENTS TYPES AND BENEFITS
In this article we will talk about body treatments types and benefits.  We will discuss its definition, and how we do it in our clinic. Having said that let's get into the subject.
WHAT ARE BODY TREATMENTS?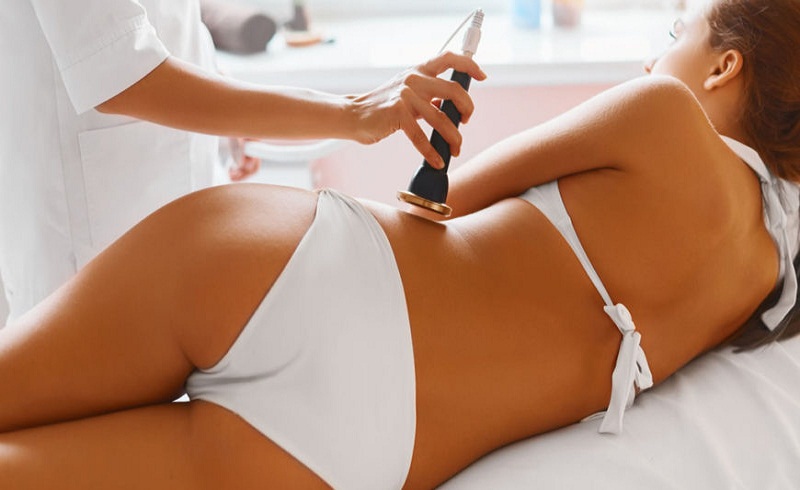 There are different concepts to define body treatments also known as aesthetic massages. We can infer that it is the set of elements and techniques used to improve possible alterations of our body.
In aesthetics they are used to take care of our body, to shape our figure, to improve our silhouette and to treat problems of cellulite, adipose and flaccidity.
These treatments are the perfect alternative to cosmetic surgery. If we have already resorted to this method, they are perfect to carry out procedures such as liposuction.
We emphasize the philosophy that we manage in our clinic to perform these treatments with a combination of the best manual techniques, accompanied by the latest technological advances with machinery circuits and advanced appliances.
TYPES OF BODY TREATMENTS
First of all we should know that there are different types of aesthetic body treatments. We can classify these with the best and most effective to make easy their understanding.
Reducing treatments:
These are the perfect solution to lose volume and centimeters in a general or localized way without having to resort to the scalpel. Oriented to thighs, hips, and abdomen. So in this group we include reducing massages.
Firming treatments:
These are designed by evaluating each zone in an appropriate way to return the elasticity and firmness, each zone receives a perfect combination of waves and massages that tone the tissue after the loss of volume.
Anti-Cellulite Treatments:
If you have cellulite and you are looking for an effective solution, this treatment is for you. They are designed to combine the best techniques and expert hands with the most advanced equipment, in order to locally eliminate the annoying orange peel. So here we include anti-cellulite massages.
Maderotherapy:
In the previous post we talked about this wonderful technique, it is ideal to shape the figure and combat flaccidity, the article about maderotherapy and its benefits is a complete guide that will help you decide.
Cavitation:
This non-surgical technique consists of applying low frequency ultrasound. It is applied in areas where fat is concentrated to dissolve adipose cells from inside. Later we will eliminate the fat through the urine or the lymphatic system.
Radiofrequency:
This body treatment of last generation is indicated for the treatment of cellulite and flaccidity, produces a low intensity electric field that changes from positive to negative generates heat. This favors tissue and lymphatic drainage.
Mesotherapy:
This painless body treatment involves injecting small amounts of homeopathic products under the skin. It favors the elimination of toxins and produces a draining effect.
Pressotherapy
This aesthetic procedure consists of applying different air pressures in different areas of the body, thus giving activity to the lymphatic system and improving circulation. It also eliminates toxins, intestinal content and fats.
Lymphatic drainage:
It is a very old procedure, always related as therapy to weight problems, cellulite and fluid retention . By means of massages, rollers and other devices the specialist is able to activate the draining function of the organism thus giving magnificent results.
Lipolaser (Non-invasive):
This technique allows eliminating fat, molding the figure and reducing cellulite in a non-invasive way that is without surgery. Therefore a frequency is used to stimulate the adipose cells and consequently release their cellular content, water, fatty acids.
Treatments during pregnancy:
Not all treatments are obviously for this stage, but nevertheless the relaxing and deconstructing massages benefit a lot, especially the lymphatic drainage for the retention of liquids.
BENEFITS OF BODY TREATMENTS
There are many benefits that leave this type of treatment. It is possible that one of the most important does not have to resort to surgery, and always have this wonderful alternative. The results offered in aesthetic medicine are especially relevant. Let's review some of them.
They help potentially the circulatory system.
They allow the elimination of toxins and strongly favor the lymphatic system.
They are perfect to combat cellulite and orange peel skin.
Ideal to combat localized and generalized fat.
They mold and sculpt your silhouette.
They stimulate the increase of elastin and collagen in the skin.
Potentially beneficial during pregnancy and post-partum recovery.
They relax muscular tensions.
The main benefit of these wonderful treatments, however, is your well-being, feeling good and comfortable. Therefore, be the reason why you want to do some of them, make sure in principle that your goal is that, the really be good with yourself.
I hope these tips serve you, and do not doubt if you have a problem with weight, localized fat, cellulite, or just feel like shaping and enhancing your figure, you can visit our body treatments.
Nutritional experience
Skin that is dull and malnourished? A skin with stress is much paler and looks unhealthy. This treatment helps to relax and recover the luminous, nourished and hydrated aspect.
Gold, milk and honey
Pamper your skin with gold, milk and honey. Light on the skin is what we achieve with this fantastic treatment indicated for skin that needs hydration and luminosity.
Detox body treatment
It has diuretic and detoxifying qualities, has a very important amount of antioxidants and promotes the mobilization and elimination of accumulated fats.
Gold body treatment
The gold gives the skin a radiant and illuminated appearance and gives a delightfully pearly tone; it is a tensor, regenerating and antioxidant effect.
All the products used in our treatments are of ecological origin.
For each treatment you make, you will have a one-hour gift circuit.
Please be at the Hotel Reception 15 minutes before starting your treatment.
We recommend that you carefully read the rules of use of the SPA before entering our facilities.
Specific body treatments
Exfoliating treatment based on mineral rock salts effectively protects against free radicals and provides great vitality and hydration thanks to minerals and trace elements, is a great cell renewal, its firming envelope based on red clay and photo active and its final hydration make this treatment an essential throughout the year.