Lifestyle
Red Decor: Decorating your home with red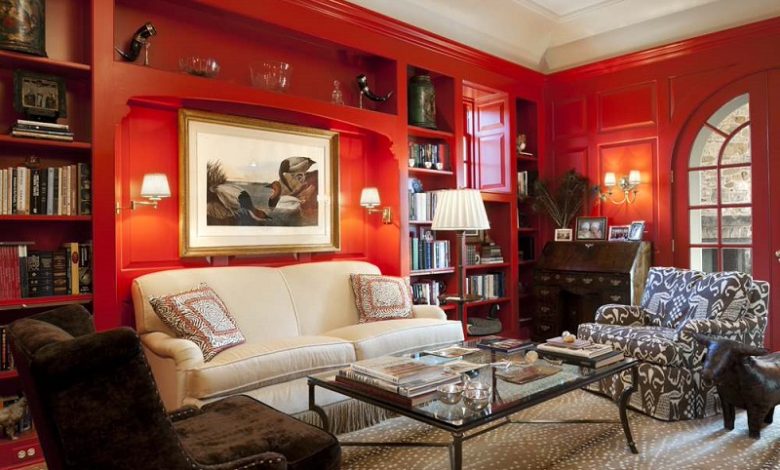 Choosing red at home is synonymous with great personality and character, it means letting yourself be embraced by a color that transmits positive energy and vitality to us. Symbol of strength, energy, and love, it is able to influence our mood and those who are passionate about Feng Shui know how important it becomes to know how to use it and, above all, to dose.
Although we appreciate its characteristics, we are often afraid to use it at home for fear of making a mistake. In the course of the article, you will get to know useful tips, let's start from two fundamentals:
Only in this way will you be able to obtain interesting results and be able to harmonize the red with the surrounding environment. Make the most of your spaces and let yourself be inspired by some fiery red ideas. Let's start with the first.
1.Decorate your home with red: an accent wall
When renovating your home or simply thinking about a relook for it, the first to be involved in a radical change are the walls. Much easier than buying the furniture from scratch, isn't it? If the white that has been the leitmotif of your days for too long has tired you: it's time for a change!
If your favorite color is red why not paint a wall with it? Of course, it is a color that has a well-defined character so we have some tips to give you to avoid making mistakes:
eye if the environment is small: it could make it even smaller
no to the use of this color in relaxation rooms
yes in the kitchen: where it seems to stimulate the appetite.
Take advantage of this information and create an accent wall to break up the monotony of the interior and add a touch of panache but also of sophistication when combined with the right colors: we suggest white, black, or gray. Let's move on to the next proposal.
2. Attention to detail: red textiles
A clever way to use red in furniture is to choose it strategically. Distribute it in small doses in all the rooms of the house and let yourself be conquered by its charm. The simplest and most immediate way? It's all in the right match. Choose it for home textiles and the look will change in a few steps.
Curtains on the windows to add brightness, carpets (large or small) completely in red or with graphic prints and floral designs that recall their color, cushions that decorate your living room or bedroom in a unique way but also tablecloths for your kitchen, and towels for the bathroom.
3. A setting full of personality
And what about a bare wall? Dress it up with a brio with a mirror with a strong frame, perhaps at the entrance to welcome you into the house, or with a beautiful painting or a print that embellishes the living room. Using one or more red frames will create a wall that will give your interiors a precious scenographic effect to be enjoyed.
To confirm that the details are what make the difference. On to the next idea!
4. A belief
If you have found an old cupboard in the attic and are thinking of a strictly homemade restyling, there are a few tools that will be used to add beauty and functionality to your interiors. A good clean with medium to coarse sandpaper and the right paint will make all the difference.
Choose red to add a touch of color that smells of lightness, freshness, and vitality. Take care of the details and you will warm the atmosphere of your home making it so welcoming in just a few steps.
5. A lively session
Red is a precious ally in furnishing and for this reason, it is the beating heart of various collections related to chairs, stools, sofas, poufs, and armchairs. Simple or super modern design, red will win the heart of those who observe it. Put a living room with white walls and a few notes of subtle color – adding red will be the key to your success.
You may also like to read the retro apartments . To know more visit our Blog https://bixideco.com.
An enveloping sofa or a pouf to fill an empty space will add that something that was missing from your furniture. Run to discover the collections online or in-store and amaze with the right contrasts: of color and materials.